Mother's Day is Approaching... How will you appreciate your mum? FYI, its happening on Sunday, the 12th of May 2019! Bring mum out for brunch... Let the day be an excuse to eat out...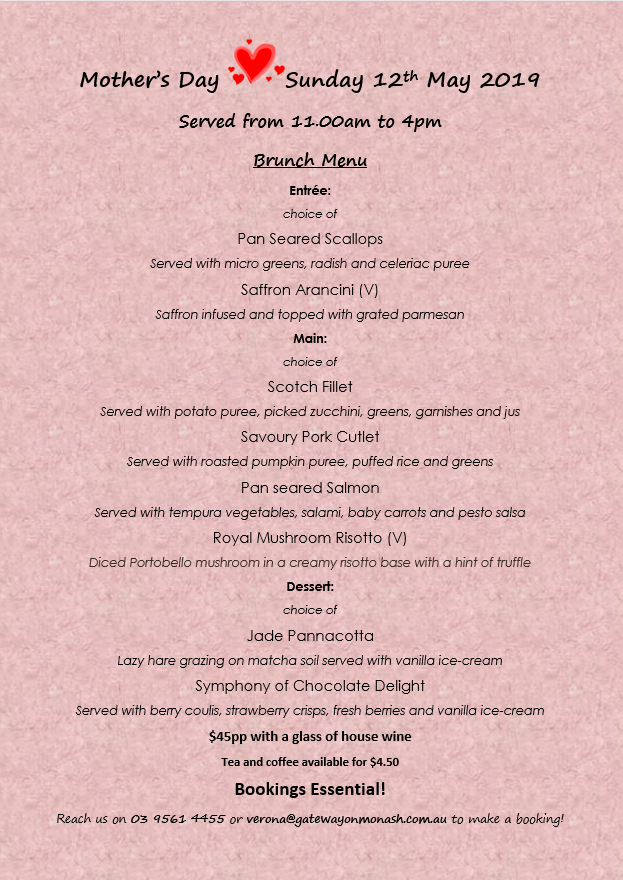 On Mother's Day, this menu will be available from 11am till 4pm.
Make an reservation to secure a place!
We will see you that Sunday!
Tel: 03 9561 4455 or 03 9561 4082
Email: verona@gatewayonmonash.com.au